Vehicle Wraps for Kentucky & Indiana Public Safety Agencies
At RCS Communications, we've been providing high-quality vehicle graphics services across Kentucky and Southern Indiana for over 70 years. As a leading Certified Service Center, RCS Communications is dedicated to helping professionals in commercial and public safety industries effectively upgrade their vehicles.
RCS Communications has worked tirelessly to develop strong relationships with all our vendor partners. We strive to offer our customers only the best-in-class products and services that meet and surpass their work environment's challenging demands. Together, our numerous vendor partnerships create an all-inclusive list of comprehensive solutions available to your public safety agency to meet all the requirements for a successful mission. 
To guarantee your organization the best pricing available and quick delivery, RCS Communications purchases directly from our manufacturers. We provide authorized warranties on all products and services we offer to our valued customers. We never have and never will sell knock offs or cheaply manufactured products.  
RCS Communications relies on strong vendor partnerships to ensure the success of our customers. We believe in building mutually beneficial relationships with our vendors based on a foundation of honesty and trust. The partnerships we have built have led RCS Communications to be a leader in vehicle graphics design and upfitting. 
Learn More About Vehicle Graphics
Best-In-Class Vendor Partners
We are continually seeking new and different products that will encourage our Intelligent Vehicle philosophy while offering our customers the quality, value, and variety they need. 
Our goal is to secure the highest quality goods at competitive prices. We are continually looking to expand our selection of providers by establishing new partnerships with the best vendors.
We work closely with our vendors, carriers, and transportation associates to achieve an extraordinarily cost-efficient and speedy supply chain.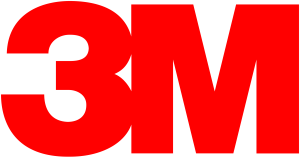 Be seen on-scene with state-of-the-art banners or vehicle wraps for your fleet of emergency vehicles. Adding a car wrap, banner, or wrap to your car allows you to represent your agency and display your credentials proudly and tastefully. Many designs used on our vehicle wraps could not be reproduced with regular automotive paint, allowing you to choose virtually any design you desire for your agency vehicle.  
Premium vehicle wraps not only look great but also have several functional purposes as well. The durable film used to wrap your car protects your OEM paint and leaves your paint in the same condition as the day it was wrapped. Car wraps can easily be removed when a design or vehicle needs to be retired. Many public safety organizations lease their cars. The effortless removal of the car wraps allows the car to be returned with flawless original paint and without breaking the terms of their lease.  
By using the highest quality wraps and banners in the business, your car now has a protective skin that wears as well as, if not better, than paint when properly cared for. Wrapping your vehicle can save you a considerable amount of money by avoiding the egregious fees for color-matching and paint jobs. Vinyl vehicle wrap costs are considerably less than a new paint job at nearly half the price. If your vehicle graphic does get scratched, simply rewrap that section, and it's as good as new.
Proudly display your organization's name, location, or slogan with high-quality vehicle lettering and signage anywhere you want on your vehicle. Custom design your car graphics to send a message to the communities you serve everywhere you go. Vehicle lettering and signage help your fleet stand out against regular civilian cars and lets the public know you're there to offer the protection they need. Add lettering to your hood, roof, mirrors, front or rear bumper, or wherever you see fit.
Learn More About Vehicle Graphics
Custom perforated vinyl for windows is an excellent way to help your vehicle stand out even more beyond a vehicle wrap or lettering. Perforated vinyl for windows can be clearly seen from the outside of a car. However, a staff member looking from the inside out can see as if the vinyl isn't even there. No one will be able to see inside the vehicle through the window perf, but rest assured the driver and passenger will always have a clear view without obstruction.  
Our supplier partnerships enable us to provide expert vehicle graphics solutions for any budget. Since all car makes and models are sized differently, we measure and tailor your car graphics to your specific vehicle. Our software helps our designers create the signature look you'll become known for in your community.  
Wraps can use a variety of finishes like matte, matte metallic, semi-gloss, gloss, carbon fiber, brushed steel, and more. Wraps are an especially great choice when looking for a matte finish as the finish has grown in popularity, but matte-paint jobs are often brittle and chip easily.  
A massive array of colors are available for your vinyl vehicle graphics. Many designs used on our wraps could not be reproduced with regular automotive paint, allowing you to choose virtually whatever design you desire for your agency vehicle.  
Serving Kentucky and Indiana for Over 70 Years
With over 70 years of equipping emergency and commercial vehicles with car wraps in Kentucky and Indiana, we know the durability fleets need. Our leading lineup of products are built to withstand wind and rain, exposure to salt, fog, blowing dust, vibrations, and extreme temperatures. The experts at RCS Communications can help make the most of your investment in vehicle graphics design, providing you with a design you are proud to display that is built for your robust industry.